Project at a glance
The Covid pandemic and enforced closures meant that Rick Stein restaurants had to shut their restaurant doors during the lockdown, which had a profound effect on business and employment, as it did for the entire hospitality sector. In order to continue delivering incredible food and those all-important smiles to their customers, Rick Stein decided to focus on their innovative home offering, 'Stein's at Home'. Their legacy e-commerce platform lacked the extensive flexibility and customisability required to operate this new commercial venture so they looked for a digital marketing expert who could build a backend system to fit their specific needs. Pumpkin Digital Marketing's skills, experience and expertise fit the bill.
Background
Rick Stein is a family-run business which was established in Cornwall 45 years ago. From the beautiful coastlines and beaches of Padstow to the enchanting heritage of Winchester, they currently have 10 restaurants, hotel rooms and a cookery school in Cornwall and across the south of England.
The desire for fresh fish, simply cooked, is stronger than ever and sustainability is an important part of their offering. Dining at Rick Stein is not just about the great food; they're in the business of making people smile with the whole experience – the location, the view, the atmosphere and being able to create lasting memories. During Covid, when in-house dining was not an option, Rick Stein wanted to find a way to still bring their customers pleasure. An online offering was the solution, allowing customers to still enjoy the Rick Stein dining experience, just from the comfort of their own home.
Stein's at Home – the concept
Stein's at Home menu boxes bring fresh Cornish and British seafood straight to customers' doors to enjoy at home, available for delivery across the UK (except Northern Ireland). Each box serves two, with a starter, main course and dessert. All the preparation is done, so customers simply need to finish the dishes off at home. All the ingredients are packaged and well-sealed in insulated, chilled bags, and each box comes with cooking and plating instructions.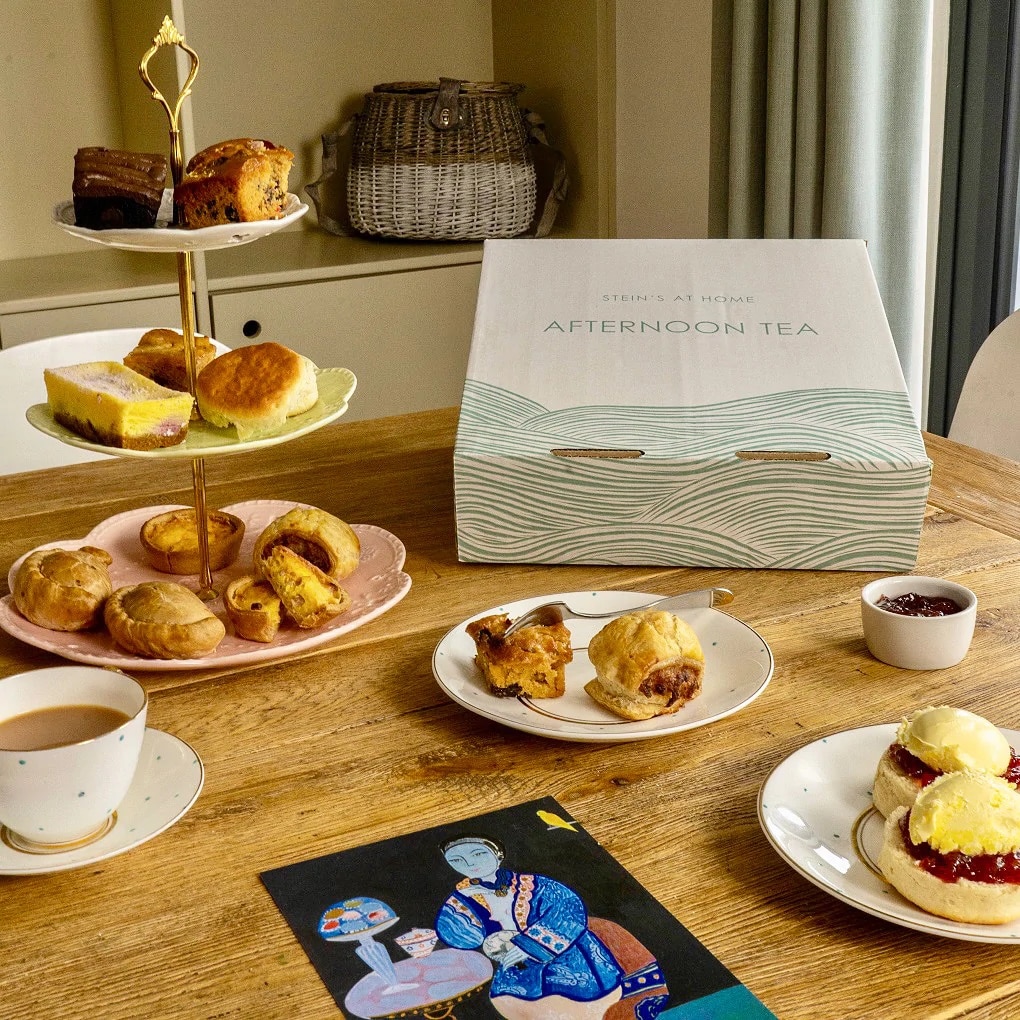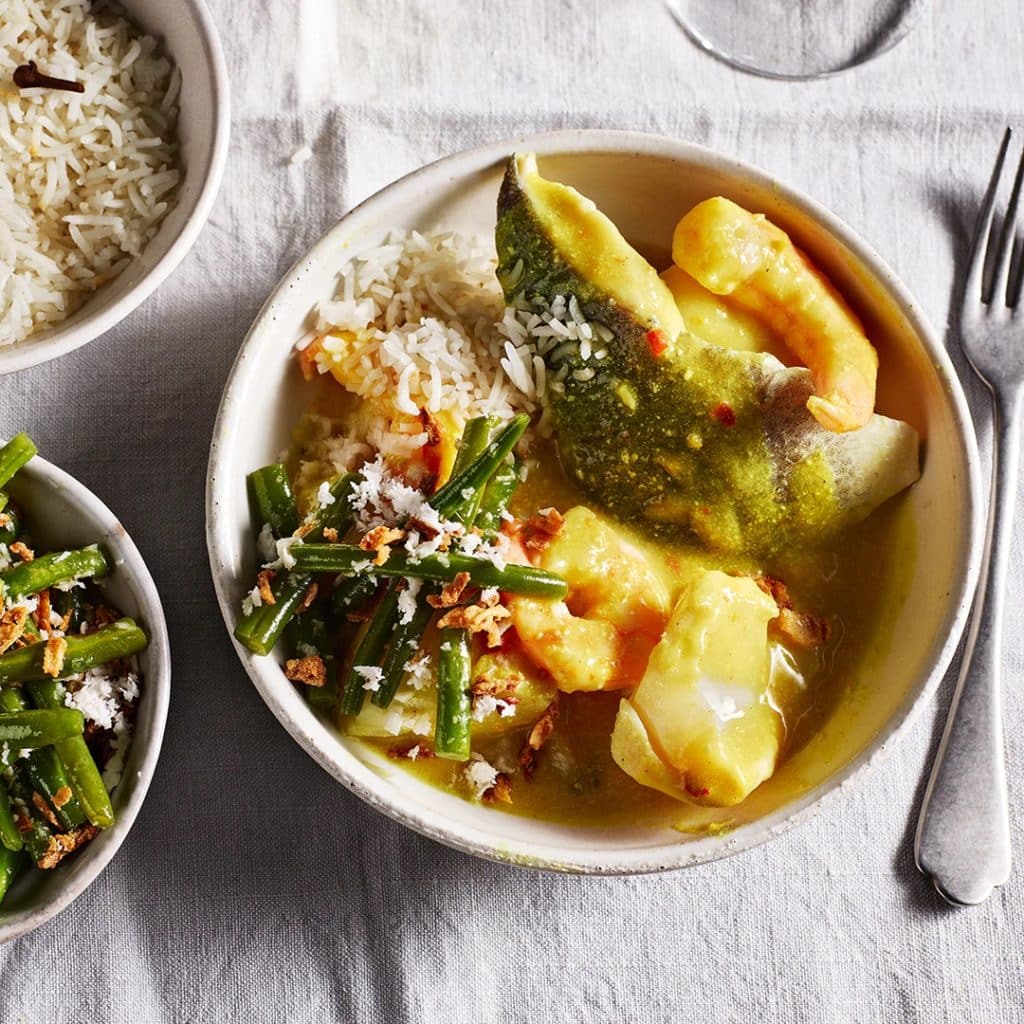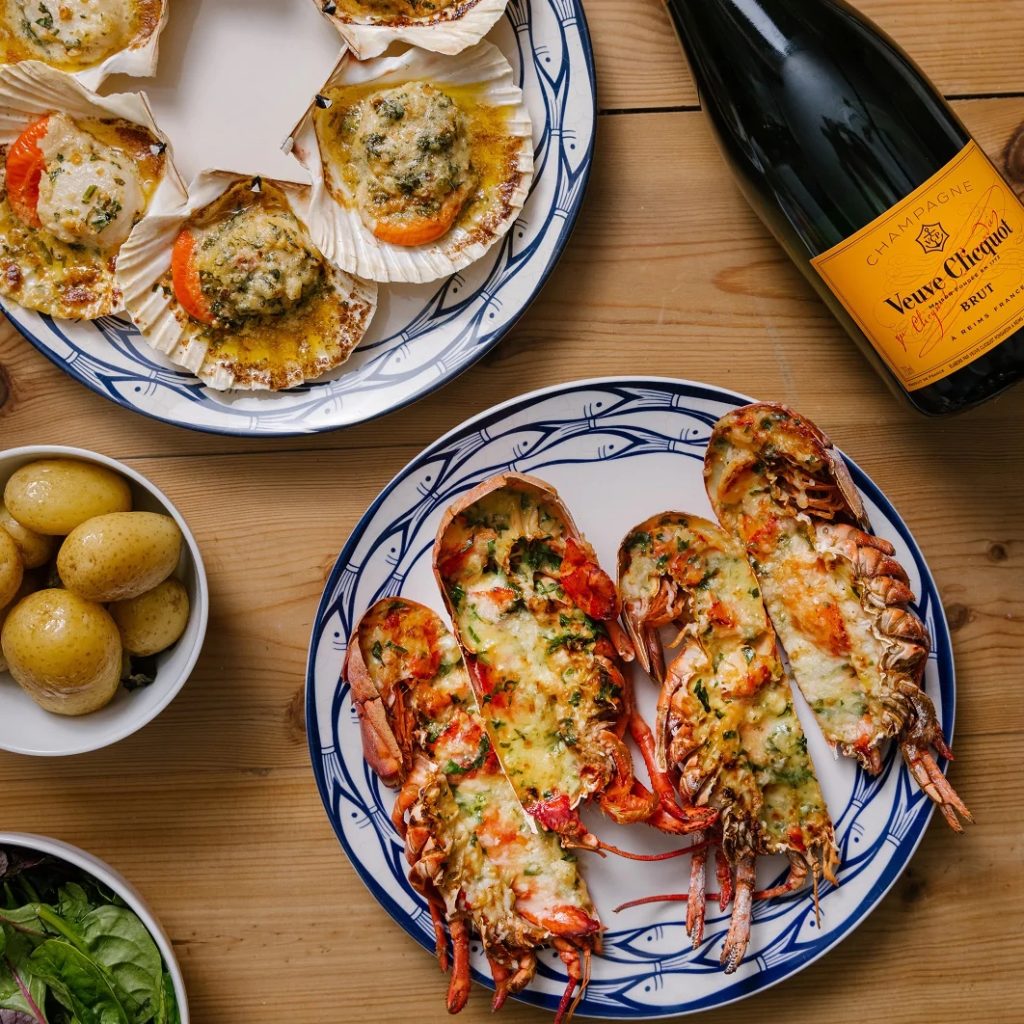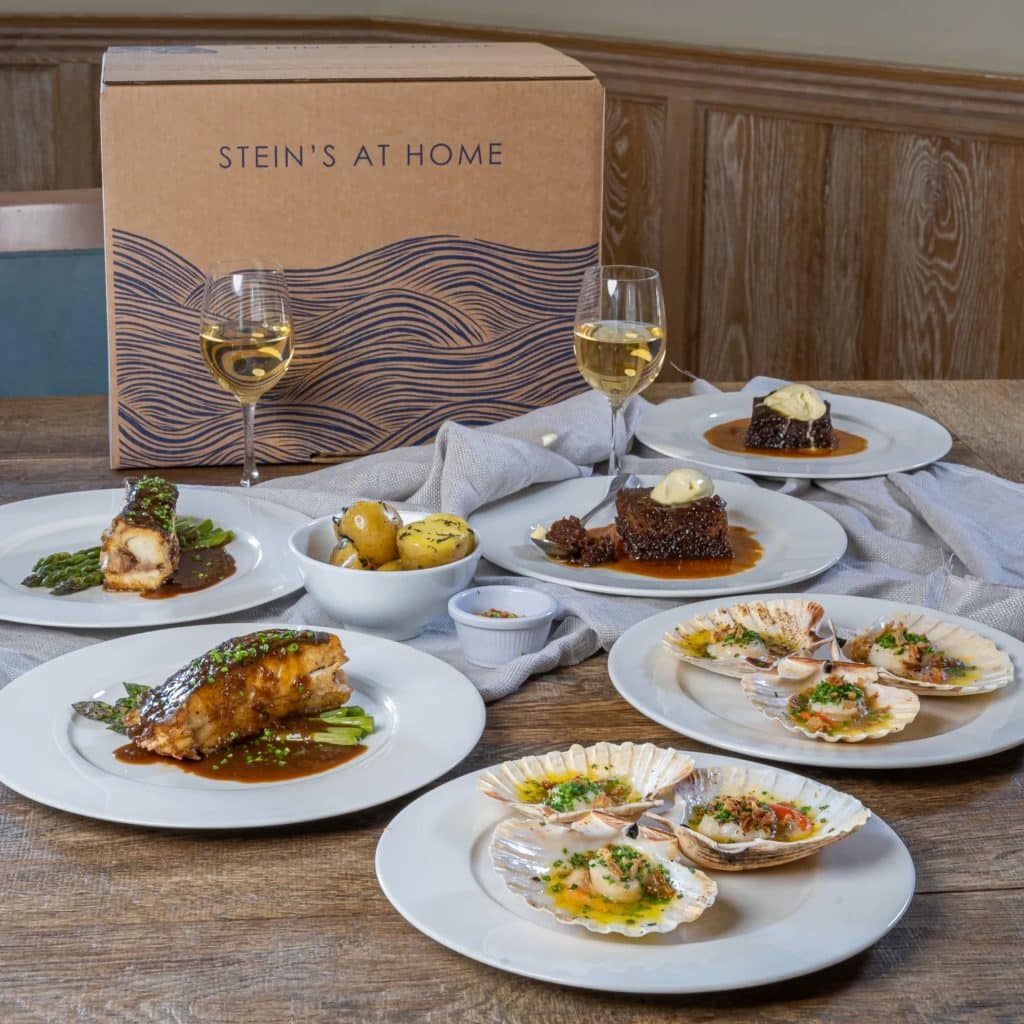 The strategy and solution
Pumpkin Digital Marketing, a full service, forward-thinking digital design and marketing agency based in Hampshire, was brought on board in June 2020 to help Rick Stein design and build a new website, as well as develop a new backend e-commerce platform. The legacy website and e-commerce platform didn't have the bespoke functionality needed to develop the Stein's at Home offering and it was proving time-intensive and costly to make changes by the hour.
Pumpkin listened carefully to Rick Stein's requirements and recommended the market-leading Shopify platform on which to build the business. In conjunction with the new offering, Pumpkin also recommended running Google and Facebook ads, to create brand awareness.
Speed was of the essence and Pumpkin delivered on their quick turnaround promise, ensuring that the new website went live by the end of August 2020. Pumpkin host the website and provide day-to-day backend support which means that Rick Stein can make amendments and tweaks whenever they want; Pumpkin are always extremely helpful and proactive, usually ensuring that changes are turned around within 24 hours.
Impressive results
Rick Stein has seen a significant uplift in online sales, which has supported the business during the three difficult lockdown periods. It's actually been a lifeline when the majority of the business has had to remain closed. The initiative has kept the chefs in jobs and has retained a significant proportion of the workforce, so they have not had to be furloughed.
The Facebook ads, managed by Pumpkin, are an important supporting channel as they increase visibility and help raise brand awareness of Stein's at Home.
Sarah Collins, Rick Stein's Marketing Manager, said,
"Pumpkin have always been on hand to help and support us during a very fast-paced and challenging time, acting as an extension of our in-house teams."
Neil Kerr, founder of Pumpkin, added,
"The Stein's at Home product is one of the most complex and sophisticated backend platforms out there. Customers can buy three or four meals, with the same or different items, sent to different addresses, and delivered on different days. The technology is highly sophisticated and we are delighted to have partnered with Rick Stein to help launch such an innovative concept. We will continue to support them and they know that they can always rely on us and trust us to deliver."
Now, in June 2021, the restaurants are fully operational again and everyone is hoping they can stay that way. Rick Stein's is fantastically busy, not only in the restaurants but also the hotel rooms, shops and immensely popular cookery school in Padstow.
Stein's at Home goes from strength to strength, and Pumpkin now support Rick Stein through an enterprise support programme due to their ever-increasing volumes of orders. Rick Stein can now customise their site exactly how they want, with proactive support from Pumpkin.
Collins continued,
"Pumpkin's knowledge and expertise has helped us create a thriving and effective e-commerce platform. The teamwork has been outstanding and we have developed a really strong partnership with Pumpkin, which we hope to build on in the future."
Update September 2021 – Stein's At Home wins The Cateys 2021 Best Marketing Campaign Award!
Pumpkin were responsible for setting up and managing the Facebook advertising for the digital part of this marketing campaign.